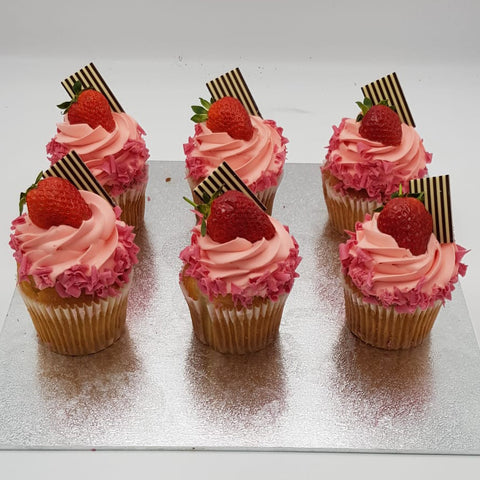 Strawberry Fresh Cream Cupcakes
Indulge your sweet tooth with our delicious Strawberry Fresh Cream Cupcakes! Fresh strawberries and creamy chocolate are nestled atop moist cupcakes with a dollop of delicious fresh cream. Enjoy a fun and flavorful treat that will have you wanting more!
Please note: All of our products may contain traces of cereals containing gluten, milk, eggs, nuts, soya, peanuts and sulphites.
Frequently asked question
Let your customers know if you offer free delivery for certain types of orders
Link to your offers page.