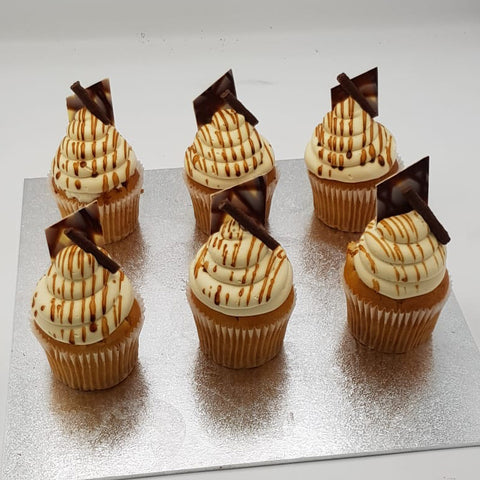 Salted Caramel Cupcakes
Indulge in a sweet and salty treat with these freshly made Salted Caramel Cupcakes! Each decadent cupcake is topped with a chocolate stick and a generous helping of salted caramel, for a tantalizing combination of flavors. Take a bite and you won't be able to resist another!
Please note: All of our products may contain traces of cereals containing gluten, milk, eggs, nuts, soya, peanuts and sulphites.
Frequently asked question
Let your customers know if you offer free delivery for certain types of orders
Link to your offers page.