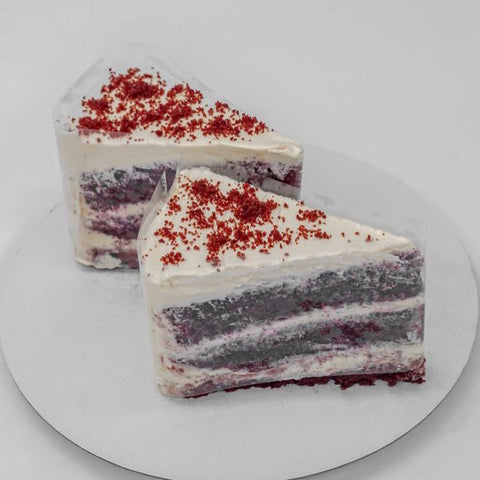 Red Velvet Slice Cakes (2pcs)
Indulge in these scrumptious red velvet slice cakes!
A soft and tasty red velvet base, filled with cream cheese and topped with fresh cream. Beautifully covered with Red Velvet crumbs, these two indulgent slices are sure to leave you smacking your lips and asking for more! A perfect way to show someone you care - or just to treat yourself.
Frequently asked question
Let your customers know if you offer free delivery for certain types of orders
Link to your offers page.