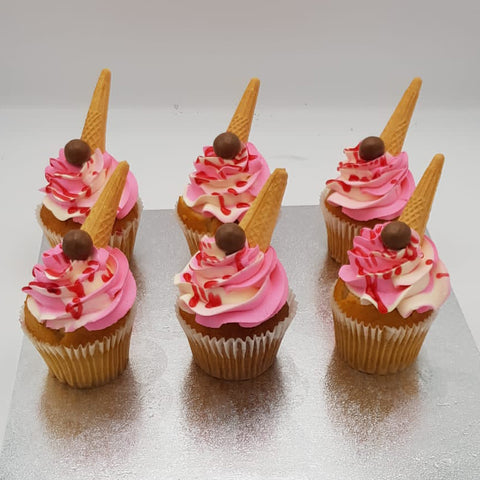 Inverted Ice Cream Cone Cupcakes
Indulge in a unique snack with our Inverted Ice Cream Cone Cupcakes! Freshly prepared vanilla sponge topped with velvety cream, Maltesers and an upside-down mini ice cream cone - the perfect blend of crunchy, sweet, and creamy flavors. Treat yourself today!
Please note: All of our products may contain traces of cereals containing gluten, milk, eggs, nuts, soya, peanuts and sulphites.
Frequently asked question
Let your customers know if you offer free delivery for certain types of orders
Link to your offers page.