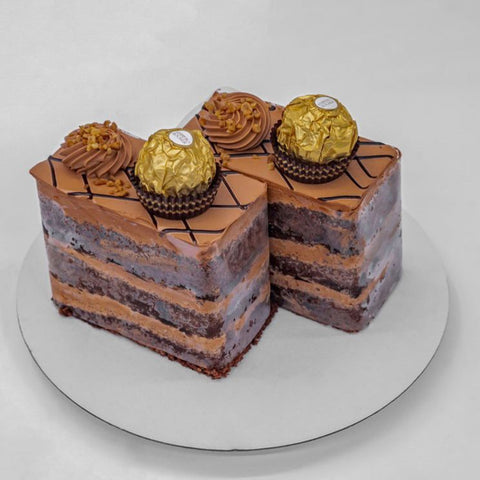 Ferrero Rocher Slice Cakes (2pcs)
Be the life of the party with these tantalizing Ferrero Rocher Slice Cakes. They've got all the deliciousness of Ferrero Rocher in a memorable slice that's sure to be the star of any gathering! These cakes are sure to get the party started!
Frequently asked question
Let your customers know if you offer free delivery for certain types of orders
Link to your offers page.