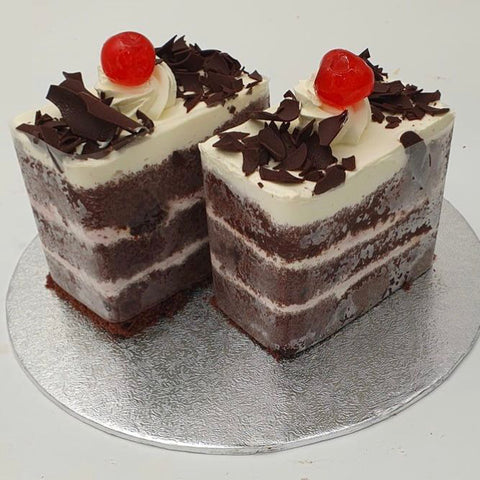 Black Forest Slice Cakes (2pcs)
Indulge in a delectable treat with these Black Forest Slice Cakes - two delicious slices of rich, moist chocolate cake filled with sweet cherries and topped with whipped cream and chocolate shavings! Perfect for any special occasion, these indulgent slices will have you licking your fingers with pleasure.
Frequently asked question
Let your customers know if you offer free delivery for certain types of orders
Link to your offers page.